Board games can get pretty expensive. However, if you want to get into board gaming as a hobby, there are a few staples that you can pick up for less than $20 each. Sometimes, the simplest games are the most fun. So here is our list of the best cheap board games.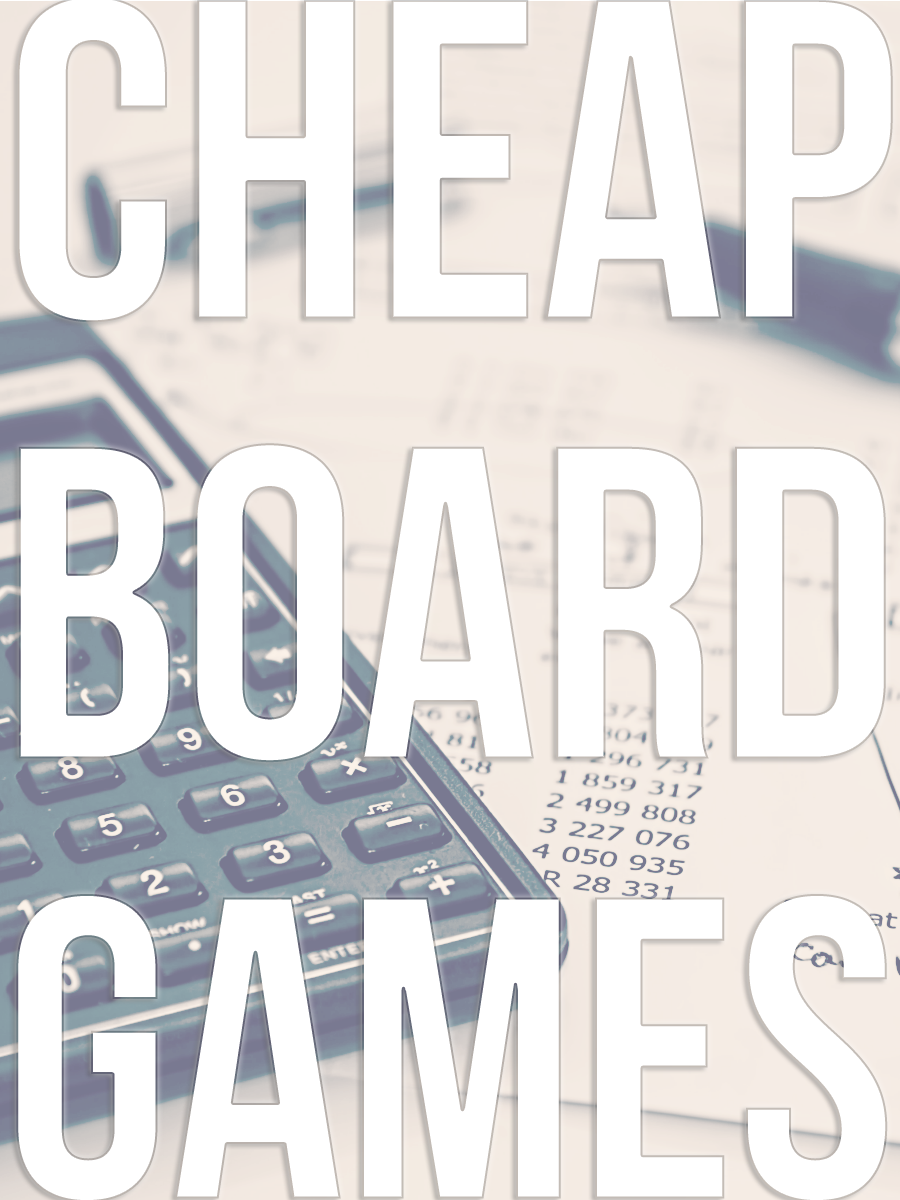 Cheap Board Games
Zombie Dice is an incredibly simple game, based on pushing your luck. All you do is roll some dice and you get points based on what you rolled. The first to 13 wins! It's quick, easy, and incredibly tense.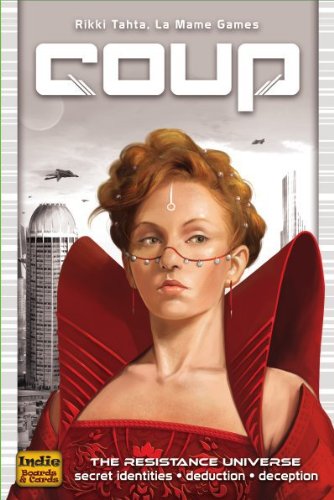 We've done a review on Coup, so I won't go into too many details. But for the amount of game play we get out of this, it is SO worth the (low) price. However, I would recommend getting some decent card sleeves, because they wear down easily. It kind of takes the fun out of the game when you can tell what cards everyone is holding.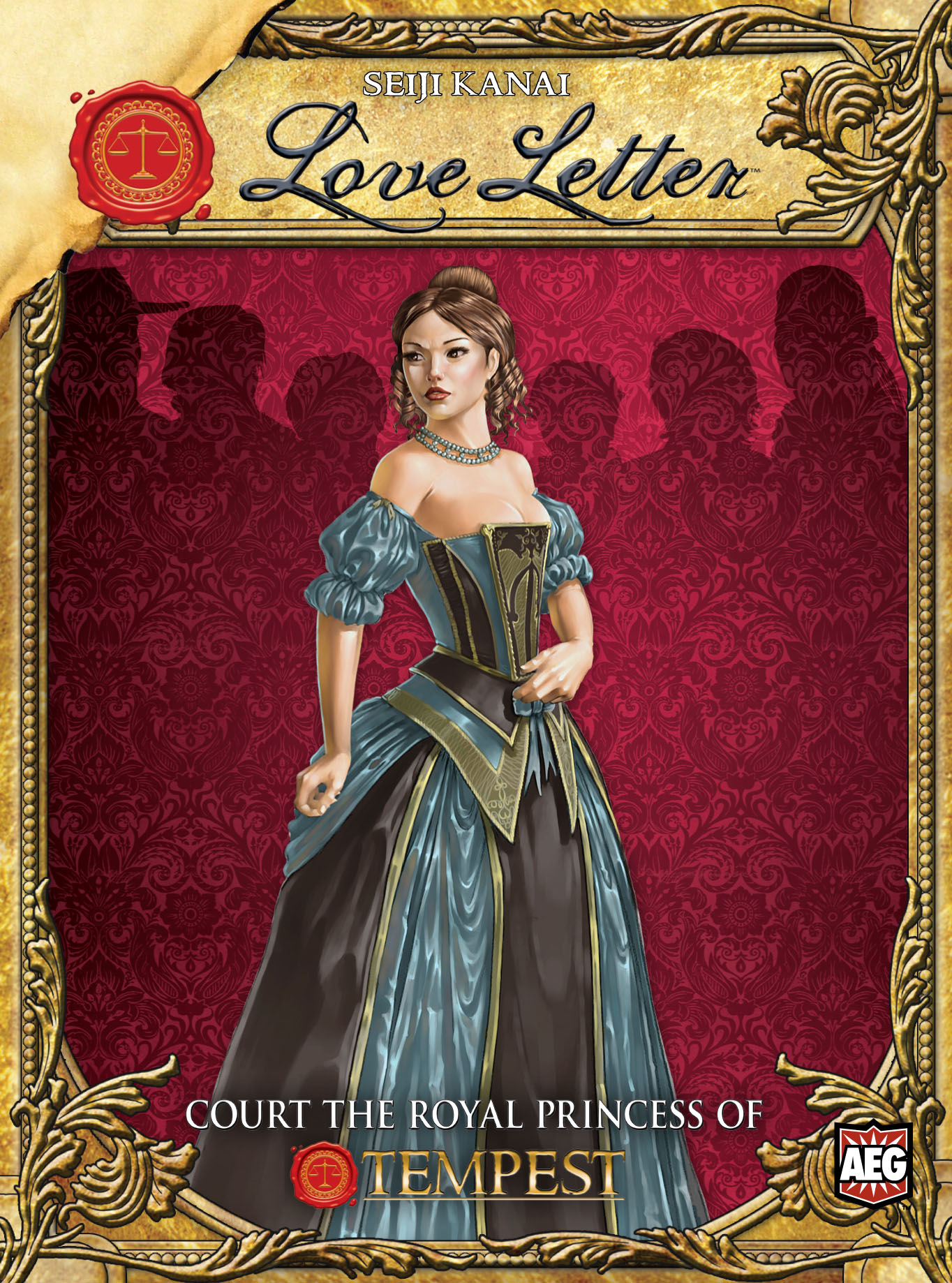 Another one we've reviewed. This is another great game, awesome to just carry around with you (it's pocket-sized!). We like to break it out when we're waiting at restaurants or something.
It also comes in different versions, I'd recommend checking them all out.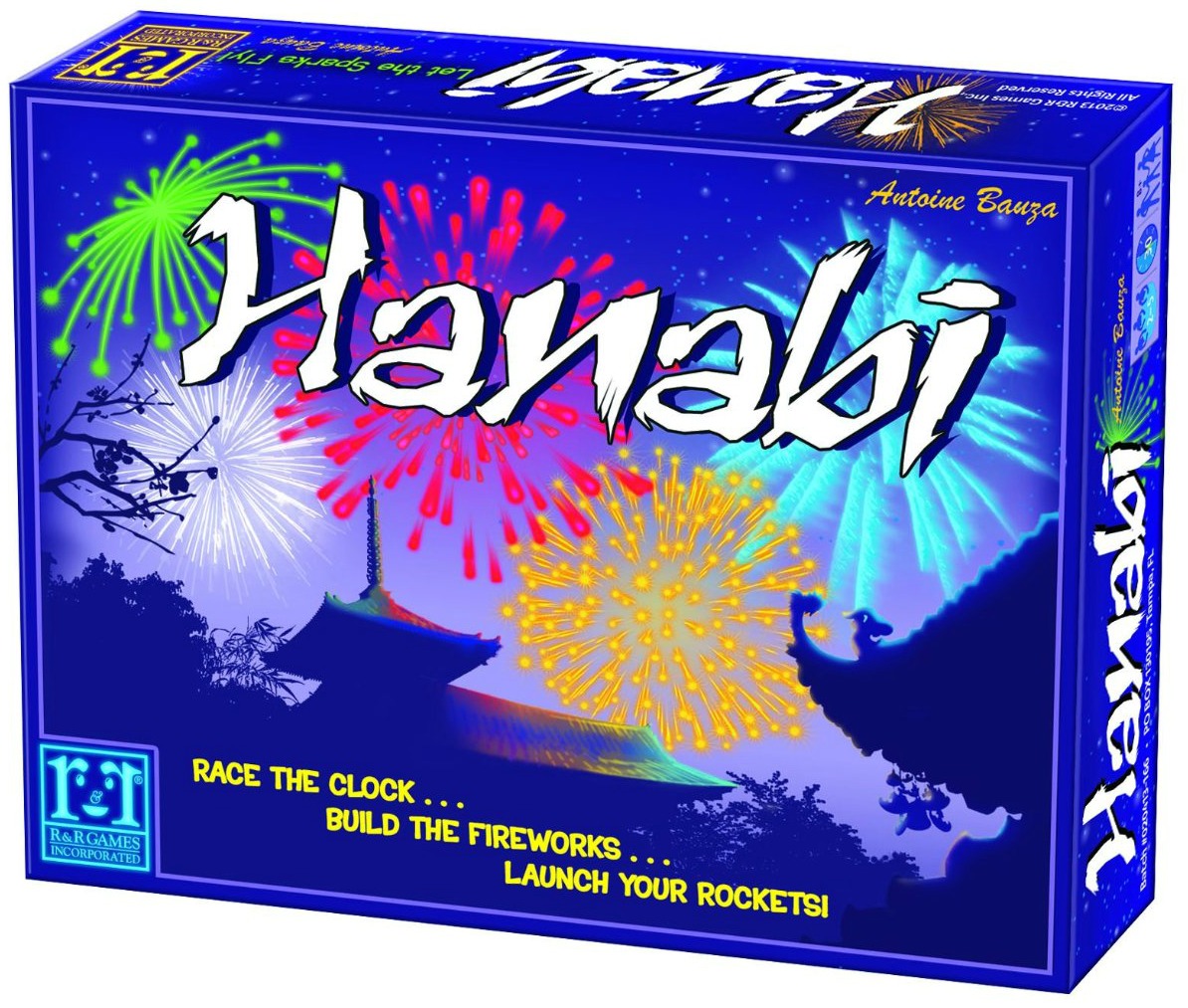 We reviewed the Deluxe version of the game, which is not cheap. The card version is basically the same, but it's more portable and much cheaper. This is a great game for car rides, waiting on dinner, etc. Easy to play, easy to clean up. Definitely a great game if you're looking for something budget-friendly.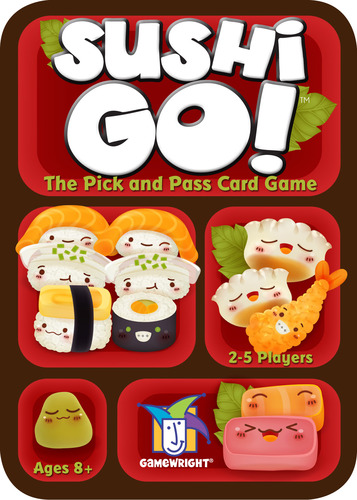 Sushi Go! is a weird game to describe. It's a lot like 7 Wonders, if you've played that, but in a smaller form. You each start out with a hand of cards, choose a card to play, and then pass your hand to the person next to you. Rinse and repeat.
It's an easy game to get learn, especially because the point system is written out on each card. It also comes in a very nice tin and it's easy to transport.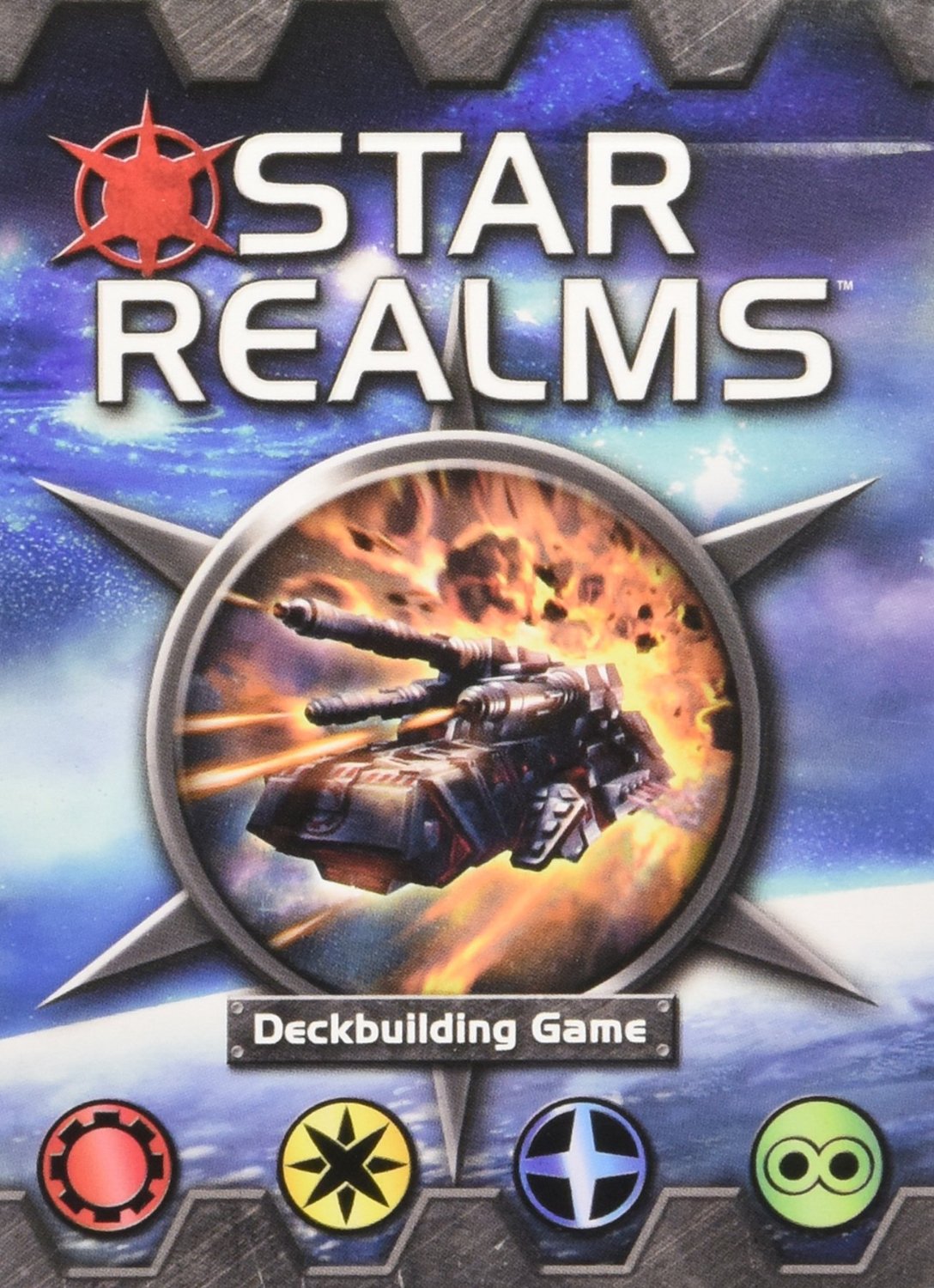 I was actually really shocked by how cheap this game is. It plays a lot like DC Deck Builder, except one copy of the game only plays 2 people. For more, you'll need more copies and you just combine them. Which may actually be why the game is so cheap.
Even though the game is made for two, I don't recommend playing only two. It's just not as fun. If you want this game, be prepared to buy more than one copy.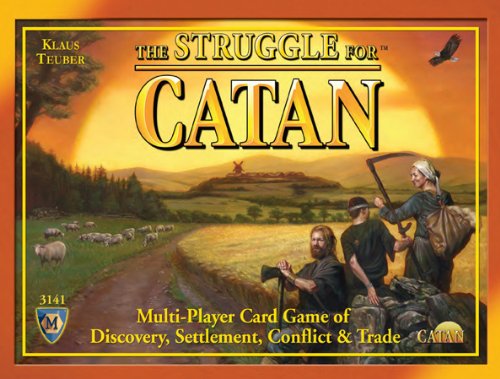 If you enjoy Settles of Catan, you'll like Struggle. In fact, every person I have introduced this game to says they prefer it over Settlers. It supports 2-4 players and I find it to be more streamlined.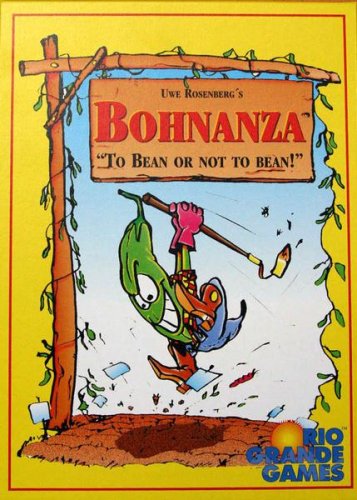 Bohnanza is a great game and perfect for the price. It supports 2-7 players, which makes it perfect for our group. It's intense, easy to learn, and the art is a lot of fun. It has a couple expansions, but I honestly can't see us needing to buy them. Plus they're more expensive than the base game.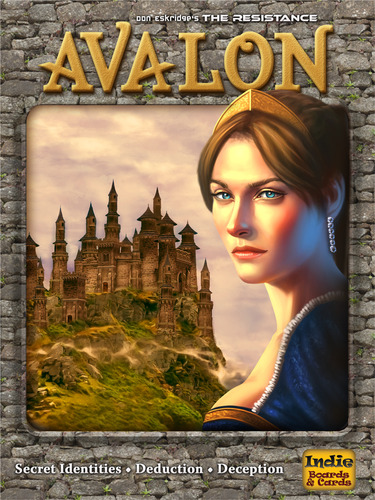 We did a review on this game a while back. It is one of our favorites! It's another one you'll want to get card sleeves for, though. The cards get handled so often by so many people and they wear down quickly.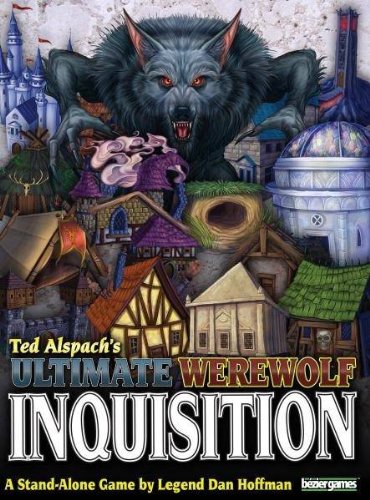 Still under $20, this is the most expensive game on this list. It's another that will require card sleeves at some point, but it is so fun. It's a very intense game and one that will make you question who your real friends are. There's nothing like being in a room full of people you thought you knew and realizing that none of them can be trusted. 😛 It is my favorite bluffing/betrayal game, though it takes longer than the others on this list. Definitely worth the purchase!
What are your favorite inexpensive games? Is there anything on this list you would be excited to try (or see a review for)? Let us know in the comments!